Drag for Democracy will be a celebration of people exemplifying the values and strength of our democracy through their work in advocacy and activism for LGBTQ+ people, rights, and equality.
LGBTQ+ advocates, and indeed people from all marginalized communities, have always been at the forefront of efforts to build power, create possibility, and expand our democracy to include all people. And with much fanfare, glitter, and glam, we will honor community members making democracy work as they build justice and equity in California.

The League of Women Voters of California and the League of Women Voters of San Francisco are thrilled to co-host this exciting event and we hope you will join us!
Countdown to the Extravaganza Eleganza
Stay tuned for more honorees!
Freedom & Equity Visibility Award
Honey Mahogany is a performer, small business owner, and activist who grew up in San Francisco. Honey received her Masters in Social Welfare from UC Berkeley, and her work has earned her recognition from the City of San Francisco, the State of California, Sainthood from the Sisters of Perpetual Indulgence, and awards from numerous organizations including the Imperial Court of San Francisco, Harvey Milk Democratic Club, Trans Day of Visibility, and the Women's Foundation of California. Honey is a founding queen of Drag Queen Story Hour, co-owner of the Stud Bar, recently ran a historic campaign for District 6 Supervisor in San Francisco, and currently serves as Chair of the San Francisco Democratic Party.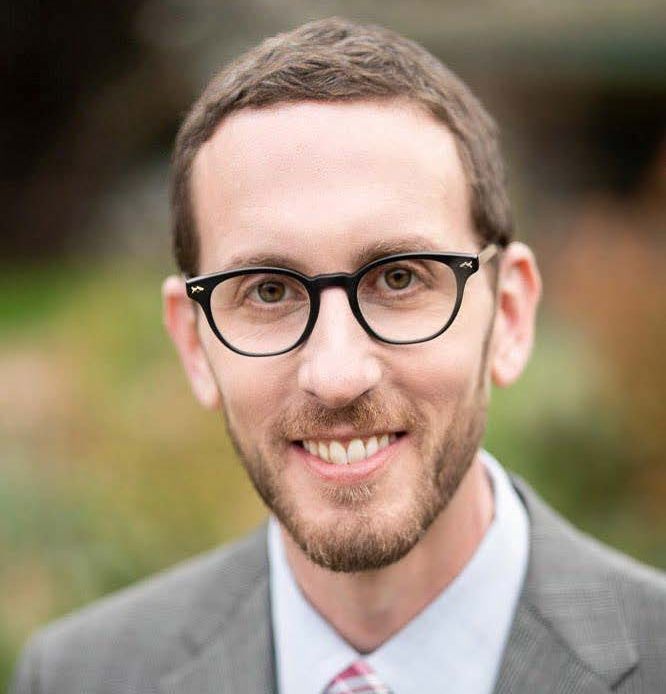 Senator Scott Wiener represents San Francisco and northern San Mateo County in the California State Senate. Elected in 2016, Senator Wiener focuses extensively on housing, transportation, civil rights, criminal justice reform, clean energy, and alleviating poverty. He chairs the Senate Housing Committee and is Vice Chair of the California Legislative Jewish Caucus. He is the immediate past Chair of the California Legislative LGBTQ Caucus. Before his election to the Senate, Senator Wiener served as a member of the San Francisco Board of Supervisors, representing the district previously represented by Harvey Milk. He also chaired the San Francisco County Transportation Authority. Before taking public office, Senator Wiener practiced law for fifteen years, including nearly a decade as a Deputy City Attorney in the San Francisco City Attorney's Office. He also served in a number of community leadership roles, including co-chair of the San Francisco LGBT Community Center and on the national Board of Directors of the Human Rights Campaign. Senator Wiener has lived in San Francisco's Castro neighborhood since 1997. He received degrees from Duke University and Harvard Law School and was a Fulbright Scholar in Santiago, Chile.
Democracy & Equity Legacy Award
Matt is the Senior Program Director, LGBT Equality, for the Haas Jr. Fund. Matt is a nationally recognized LGBT rights leader with a diverse background in political advocacy and civil rights. He joined the Fund in 2008 to oversee its Gay and Lesbian Rights and Immigrant Rights programs. Under Matt's leadership, the Fund played a critical role in advancing marriage equality across the country by supporting public education, research, litigation, and community organizing. Matt served as co-chair of the Civil Marriage Collaborative, a partnership of key marriage equality funders. Before joining the Fund, Matt was executive director of the National Gay and Lesbian Task Force. Under his leadership, the Task Force's budget and staff more than doubled, and it reestablished itself as a leading voice for LGBT rights in the nation's capital.
Matt also served as executive director of the Empire State Pride Agenda and the New York City Gay and Lesbian Anti-Violence Project. Matt is most proud of winning the title First Runner-Up Miss Kanawha (WV) Valley in 1978.


Erika Ishii (all pronouns) is best known for their voiceover work in games and animation. They star as Valkyrie in Apex Legends, Ana Bray and Kridis in Destiny 2, Lumu in Halo Infinite, Kitsune in Call of Duty: Warzone, with featured roles in Cyberpunk 2077, Young Justice, and more. Erika can also be seen performing with Dimension 20, Critical Role, The McElroy Family, and College Humor's Dropout.
Mark your calendar and check back soon for tickets!
© 2022. All Rights Reserved.
League of Women Voters of California
500 Capitol Mall, Suite 2350 - #5001
Sacramento, CA 95814
Processing Registration...